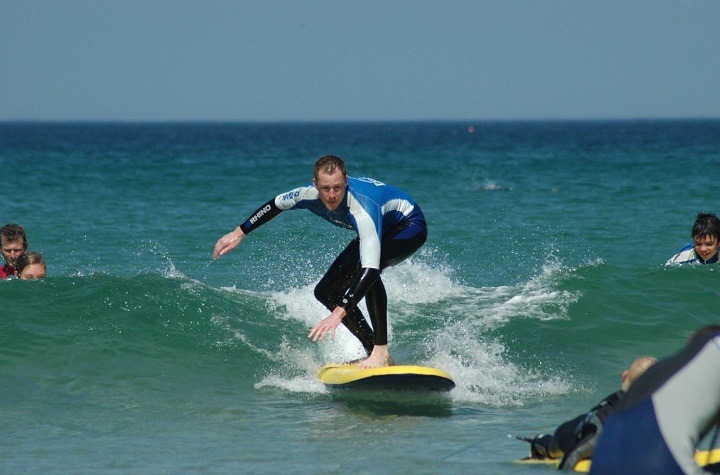 If you're holidaying in Newquay but have a fairly tight budget, you may not be sure how to enjoy it. While it is true that costs can quickly pile up when you're visiting attractions, the fact of the matter is that there are many ways to enjoy Newquay on the cheap – or without even spending a dime.
If you're looking for ways to have a great trip while on a budget, here are 3 things that you should definitely try:
Visit some (or all!) of Newquay's beaches
The main draw of Newquay is the fact that there are 12 amazing sandy beaches just a stone's throw away – and you can visit them for free. While Fistral Beach and Lusty Glaze Beach are probably the two most famous beaches, it is worth exploring the others as well. Alternatively you could just pick a nearby beach, pack a picnic, or maybe even bring a beach ball or frisbee to have some fun with. Honestly between all the beaches in the area, you should have more than enough to occupy your time.
Hike along the coastal paths
If you're up for a bit more exploring, hiking along the coastal paths leading out of Newquay is always an amazing experience. The paths stretch both north and south out of town and make their way along the coastline and through several of the beaches in the area. If you choose to head south you'll eventually come to the River Gannel Estuary which you can cross via one of the bridges before continuing onwards if you like.
Spend time in Newquay Harbour
The harbour at Newquay is an iconic part of the town itself, and indeed it is where it obtained its name. Today it still operates as a fishing port, and there are many fishing trips and coastal tours that embark from it daily. If you want you can join one of these trips, but if you're interested in conserving your budget you could just visit the harbour and spend some time watching the sealife, coastal birds, and colorful boats as they come and go.
While there are several excellent gardens worth visiting in and around Newquay, you could also explore some of the little gardens and parks that are scattered around the town itself. Most cater to tourists and you could relax on a park bench while taking in the views, or grab a quick snack somewhere and settle in with a good book.
As you can see there are plenty of things to do in Newquay that won't end up costing you an arm and a leg. Its wealth of natural beauty and stunning scenery will make for an amazing trip, and the time will probably fly by. If you plan your trip in advance and figure out what you intend to do, you'll find that holidaying in Newquay really isn't that expensive at all – and yet is extremely enjoyable.