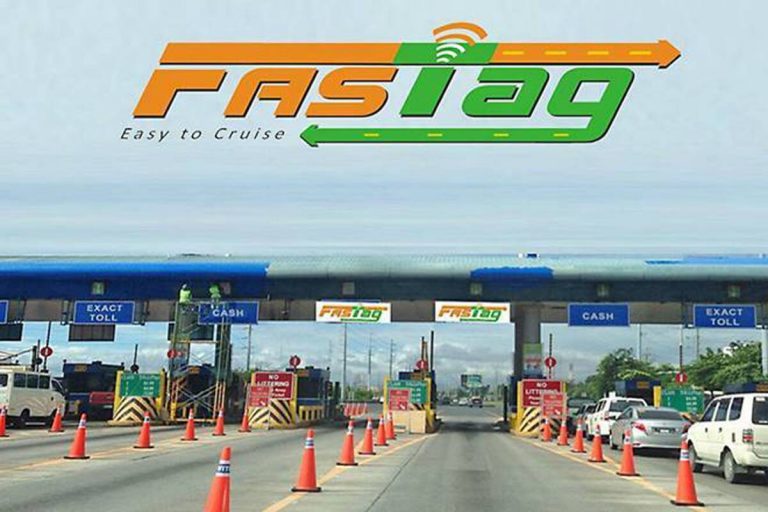 In 2017, the National Highway Authority of India (NHAI) introduced an electronic toll collection system. This is called FASTag. It works on radio frequency identification (RFID) technology. In layman's definition, a FASTag is a prepaid rechargeable tag affixed on the windscreen of vehicles. The toll gets collected automatically as the vehicle approaches the toll plaza. They do not have any expiry dates and can be used for good unless damaged.
If you want to buy FASTag for your vehicle, you will have to approach certified banks or various outlets available at NHAI toll plazas. FASTags are also available on e-commerce platforms and some payment banks.
Once you buy FASTag, activating the same is necessary for using the tool. In order to activate your FASTag account, you will need to undertake the following steps:
Download FASTag mobile app on your smartphone.
Upload the vehicle details as per the guidelines provided in the app.
Link the bank account of your preference with the FASTag account.
Once you have completed the above steps correctly, the FASTag card or tag gets delivered to your desired address.
What Are The Documents Required For Fastag?
Following documents are an absolute must while you embark upon applying for FASTag:
Registration Certificate/Smart Card of the Vehicle
KYC documents
These are generic requirements and are obligatory for all categories of applicants.
In case you are planning to buy FASTag as an individual, you need to submit documents as under:
PAN Card
Identity and Address Proof – Aadhar Card, Passport, Valid Driving Licence or Voter's ID Card
If the applicant for FASTag is a corporate body, the documents required to be furnished are:
Identity Proof of the Business – Certificate of Incorporation, Partnership Deed, Proprietor's PAN Card etc.
Address Proof of the Business.
Photo ID proof of the signatory authority who is going to execute the documentation on behalf of the organization.
List of Directors if the applicant is a Company, and Partners in case of a Partnership Firm.
For the above, complete names and addresses are to be provided.
Once you have all the documents handy with you, the application forms need to be filled up as per the directions given. Documents as per the requirement need to be uploaded. When submitting forms and documents, please make sure all the documents are in the name of the owner of the vehicle. It is noteworthy to mention FASTags are not interchangeable. If you happen to own multiple vehicles under the same name, separate FASTags need to be bought for each vehicle.
FASTags come with a number of benefits for the vehicle owner. The direct benefit that is offered is on the rates. There is a 25 per cent rebate on the toll tax if you are paying via FASTag. As a FASTag user, you do not need to stop at the toll plaza for payment, thereby saving your time and fuel. Also, FASTag toll plazas have a smoother flow of traffic as vehicles are not required to stop.
Apart from the benefits above, being a paperless mode of transaction, FASTags are eco friendly. You will be able to keep track of your toll plaza expenses, as you are going to be notified as soon as you incur expenses on FASTag on a toll plaza.
One may safely state that FASTags are simpler and faster processes of driving on a road with toll plazas. FASTags were introduced in 2014 as a project between Ahmedabad and Mumbai on the Golden Quadrilateral. In two years' time, 347 FASTag accepting toll plazas came up. Seeing its popularity and benefits, GOI made FASTag mandatory for all cars sold in India after December 2017. FASTags have become mandatory on all National Highways now.