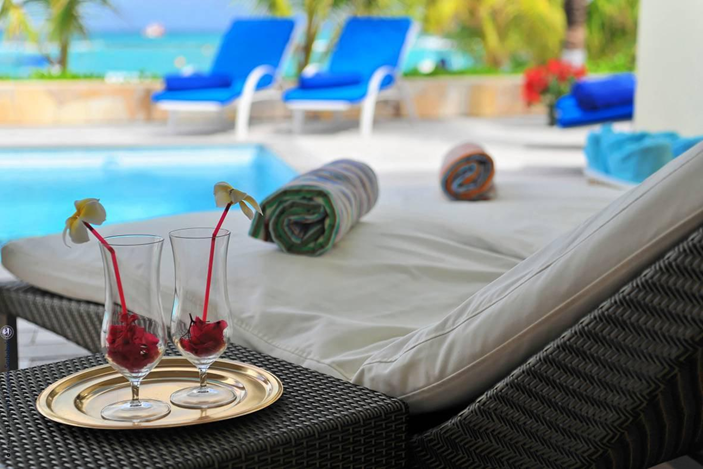 St. Barts is one of the most romantic honeymoon destinations in the Caribbean. Full of character and personality, this small island is an excellent choice if you are looking for a beautiful, intimate island to spend your first few exciting days together as a married couple.
Getting to St. Barts
To reach St. Barts, you will need to book a flight to neighboring St. Martin, and then catch a connecting flight to the island. There is also a daily ferry between the two islands. If you would rather make a grand entrance, charter a speedboat and arrive on the island James Bond-style.
Travel on the Island
Unless you plan on spending your honeymoon cozied up in one of the many luxury St. Barts villas or hotels, you will need a car to get around. The island may be small, but its not small enough to walk or bike everywhere. Just make sure you bring your drivers license, or you won't be able to hire a car when you arrive.
Honeymoon Accommodation
There are plenty of different accommodation choices on the island, ranging from relatively cheap boarding houses to very expensive luxury hotels. St. Barts villas fall somewhere in between. For happy couples looking to spend quality time together, away from tourists, a villa is an excellent choice. If you book a larger villa, your wedding party can stay too, which is handy if you have children and grandparents coming along.
St. Barts Honeymoon Beaches
There are 14 beautiful beaches in St. Barts, ranging from popular family beaches to remote stretches of sand far from the tourist trail.
Grand Cul De Sac is a great place to hang out and soak up the sun. There are two luxury hotels on this beach with all the facilities you might expect, like spas and restaurants, plus some more affordable eateries. The water is very shallow and warm here, so it's perfect for children. You can also try your hand at water sports like kitesurfing and snorkeling.
For couples who prefer a bit of privacy, Saline Beach is the place to be. Saline is a wild, deserted stretch of sand that's far away from prying eyes. This is the beach to try if you want to go skinny dipping at dusk. The smaller beach on the left is more private. There are no facilities here, so make sure you bring food and drink.
Romantic Meals on St. Barts
La Gaiac in the Hotel Le Toiny is arguably the most romantic restaurant on the island. Enjoy a world-class meal overlooking the hotel's infinity pool and Toiny Bay. La Plage is a super trendy beachfront restaurant with gorgeous views and plenty of French-themed cuisine on the menu. For another high-end experience with potential celebrity sightings, check out On The Rocks at the Eden Rock hotel.
May/June are the best times to visit, as it's not too hot but the peak travel season is over. The beaches will be quieter, and you can enjoy the sights without other tourists tagging along.