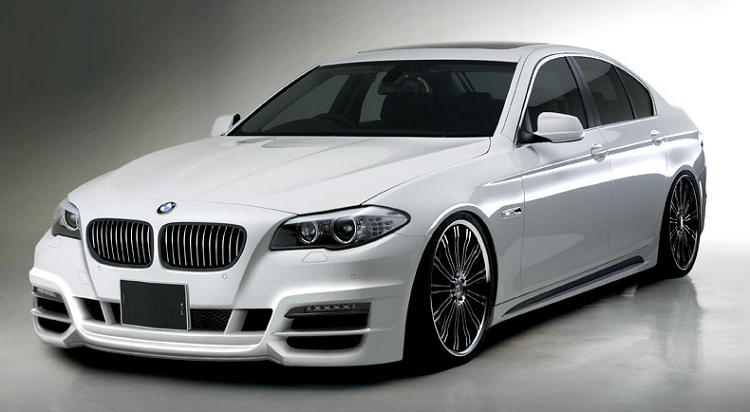 When it comes to finding the best in the executive saloon class, there can be little doubt that the new seventh-generation BMW 5 Series is right up there at the top with the likes of Audi and Mercedes-Benz. It will be available from February 2017, and starting at around£ 36,000 for the entry level model.
Predictions are that the 520d will be the one that most UK buyers will acquire. There is, at this early stage, only one diesel available, i.e. the 530d 6-cylinder which produces 457 lb ft of torque. It is arguably one of the best that you'll drive this coming year.
If you like things more spicy, the M Sport with its 19-inch alloys will be your choice.
Features
The 2017 5 Series is 36mm longer and 6mm wider than its predecessor and weighs around 100kg lighter. It shares its platform with the 7 Series, but without the latter's expensive carbon fibre core.
The new model is noted for its great leg space both front and rear. It also gets extra boot space which now is 530 litres, as opposed to 520 litres in the previous model.
The whole range comes with the Driving Experience Control to allow the following driving modes: Comfort, Sport and ECO PRO. The car is exceptionally quiet, both on the road and when in idle.
When it comes to technology you can expect the very best. For example, the infotainment from a 10.25-inch screen allows you to just wave your fingers at the screen to access every bit of modern technology you could wish for, whether it's to accept phone calls, adjust stereo controls on the Bowers and Wilkins or the like.
Advanced Autonomous Driving
The Driving Assistant Plus allows certain functions such as acceleration, braking and steering functions of up to 130 mph. Change lanes, for instance, by using only the indicator. However, it is not fully autonomous and does require a certain input from the driver.
Some Specs
Taking, for example, the 530d xDrive SE, the main specs are as follows:
0-litre 6-cylinder turbodiesel;
Eight-speed automatic transmission – four-wheel drive;
Capable of 261bhp/620Nm;
The top speed is 155mph and it races from 0 – 62mph in 5.4 seconds.
Pricing
Looking at the 520d SE you will pay £ 36,025, and £49,945 for top of the range 540i xDrive M Sport. So, what are you waiting for? Sell your current runaround to one of the companies who buy any car and indulge in the new 5 series!