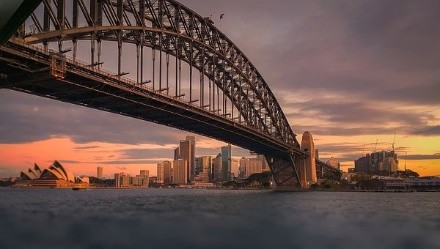 Sydney is Australia's tourism capital with millions of travellers visiting each year. The temperate climate is another reason why it draws in crowds of holiday goers any time of the year. It is easy to find a list of things to do in Sydney from travel sites. But experiences that are not in the guide books will indeed make your stay in this Australian city memorable. What are the top tips for first time Sydney travellers? Read on below to know more.
Mandatory way to get around 
Every local will advise a first-time visitor to get an Opal card. This card is the payment system integrating all public transport within the city from trams, buses, trains, and ferries. The public transport system is not reliable all the time but remains convenient and cheap.
Don't miss out on riding the ferries 
The ferries are your one-way ticket to viewing some of the most scenic areas of the city. You will see the iconic Sydney Opera House and Sydney Bridge while enjoying a relaxing cruise across the town.
Easy access to the beach 
Probably one of the reasons why visitors come to Sydney are the beaches. There are famous beaches within Sydney and around the Southern and Northern parts of the area. However, if you want to get to a beach by public transport, the most accessible beaches to go to would be Bondi, Coogee, Cronulla, or Manly. Northern and Southern beaches are not as easy to get to via public transport.
Apps for travellers 
Today, travel apps come in handy especially if it is your first time to travel to a destination. In Sydney, there are several helpful apps you can use to aid your holiday. First, you can use an app to give you recommendations on restaurants to go to as well as the hippest happenings around the city. Don't forget to have a ride-sharing app like Uber on your phone for times when you are too lazy to take public transport. There is also an app that features hiking trails around the Sydney area if walking is something you enjoy. Lastly, have a navigation app like City mapper to guide you through the ins and outs of Sydney.
Nature walks 
For nature lovers and adventure seekers, Sydney has a lot of trails catering to different difficulty levels. If you want to wander off the beaten path, hiking is one of the best ways to see scenic spots in Sydney.
Immerse yourself in culture 
Australia has a rich history, and visitors can immerse themselves in knowledge about the Aboriginal tribes. There are galleries around the city you can visit for free. Not only that, but the City Council also curates guided tours to see public art and historical sights.
Safety matters 
Australia is notorious for some of the most dangerous animals on earth. However, this is not what you should worry about as a visitor. When in Sydney, visitors are advised to be careful at the beaches and swim only when there is a lifeguard around. Lastly, the sun always shines in Sydney even in winter. Don't forget to put on your sunscreen and stay hydrated for a fun and hassle-free holiday.
Image: Pixabay.com