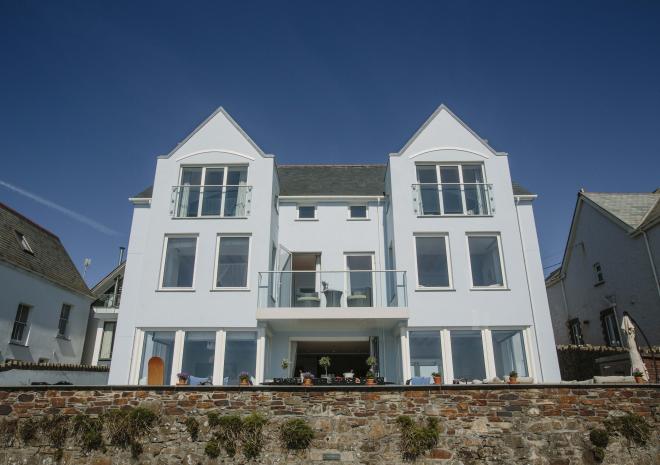 As a surfer haven, at first glance Polzeath may not seem like the ideal location for a family trip. However the truth is that it has a lot to offer in terms of family-oriented fun, and you will find that the village and the surrounding areas have some interesting activities that parents and children of all ages are likely to enjoy.
Assuming you're mulling over the idea of a family trip to Polzeath, here are a few interesting activities that you'll want to look into:
Without a doubt the crown attraction of Polzeath itself is its beach, and while there can be large surf and rips – there are lifeguards stationed during the summer to safeguard against any mishaps. Even if you'd rather your family stick to the sand, it is a nice way to spend the time as you can go rock pooling, watch the coastal birds and maybe even spot the occasional dolphin from the shore.
Solve the Padstow Mystery Treasure Trail
Located in Padstow which is just a stone's throw from Polzeath, this self-guided treasure trail can be found online, and you can then solve it as a family. It will require that you search for the answers to 18 different clues in existing monuments and buildings scattered around the town. Not only is it an interesting little adventure, but while you solve the mystery your family will learn a bit about the area and the buildings that you're exploring.
Visit the Camel Creek Adventure Park
A bit south of Polzeath is the Camel Creek Adventure Park that features a variety of rides ranging from tame and fun rides for younger children to a more thrill-oriented fare for older ones. Whether your kids want to ride the ferries wheel, try out the go-karts, or even survive the drop of 'the Beast' – there is definitely a lot of options.
Check out the National Lobster Hatchery
Seeing lobsters up close is bound to pique your children's interest, and there's no better place to do so than the National Lobster Hatchery. As a marine conservation charity it provides an educational experience that will provide your family with information about the importance of sustainability. Of course as you walk through the exhibits you'll get to see a lot of different lobsters, including a giant lobster and some spider crabs as well.
Once you find a Polzeath accommodation option that suits your family, you should be able to plan your trip and decide what activities will interest your family the most. Naturally there are lots of other family-friendly activities you could look into, but the ones that are listed above should give you an idea of what to expect around Polzeath.
Considering Polzeath's location, you may want to use it as a base from which you can explore the rest of Cornwall – or at least the northern coast. At the end of the day it all boils down to what sort of activities you feel your family would enjoy the most.